SIDEKICK: Examining Bikepacking Gear
Bikepacking: multi-day biking trips (this is a very loosely defined term). In a team of three other designers, we dove into bikepacking culture, tried to figure out who these people are, what drives them to ride upwards of 70 miles a day, and what problems they encounter that we could design a solution for.
We came up with Sidekick, a single wheel bicycle attachment with an optional sleeping unit and modular storage.
Current Market
Left: Extrawheel Voyager, $300. Right: Kamp-Rite Midget Bushtrekka, $900
Design/Build Process
We started with research, sketches, and small models, eventually scaling up to life size cardboard mock ups.
For the final model we used a number of different metal working techniques including brazing and turning, as well as utilizing soft good construction methods to make the tent and cushions.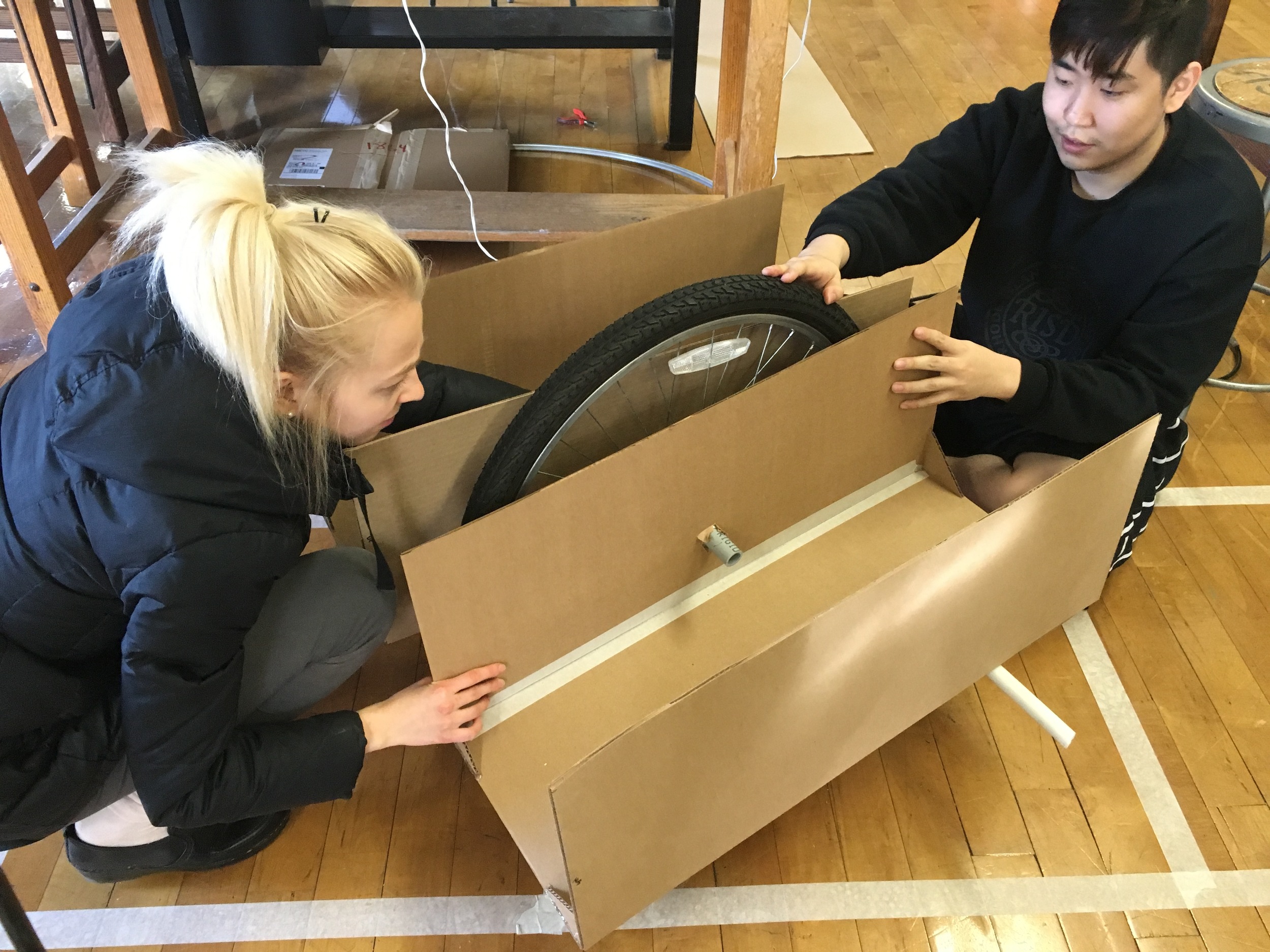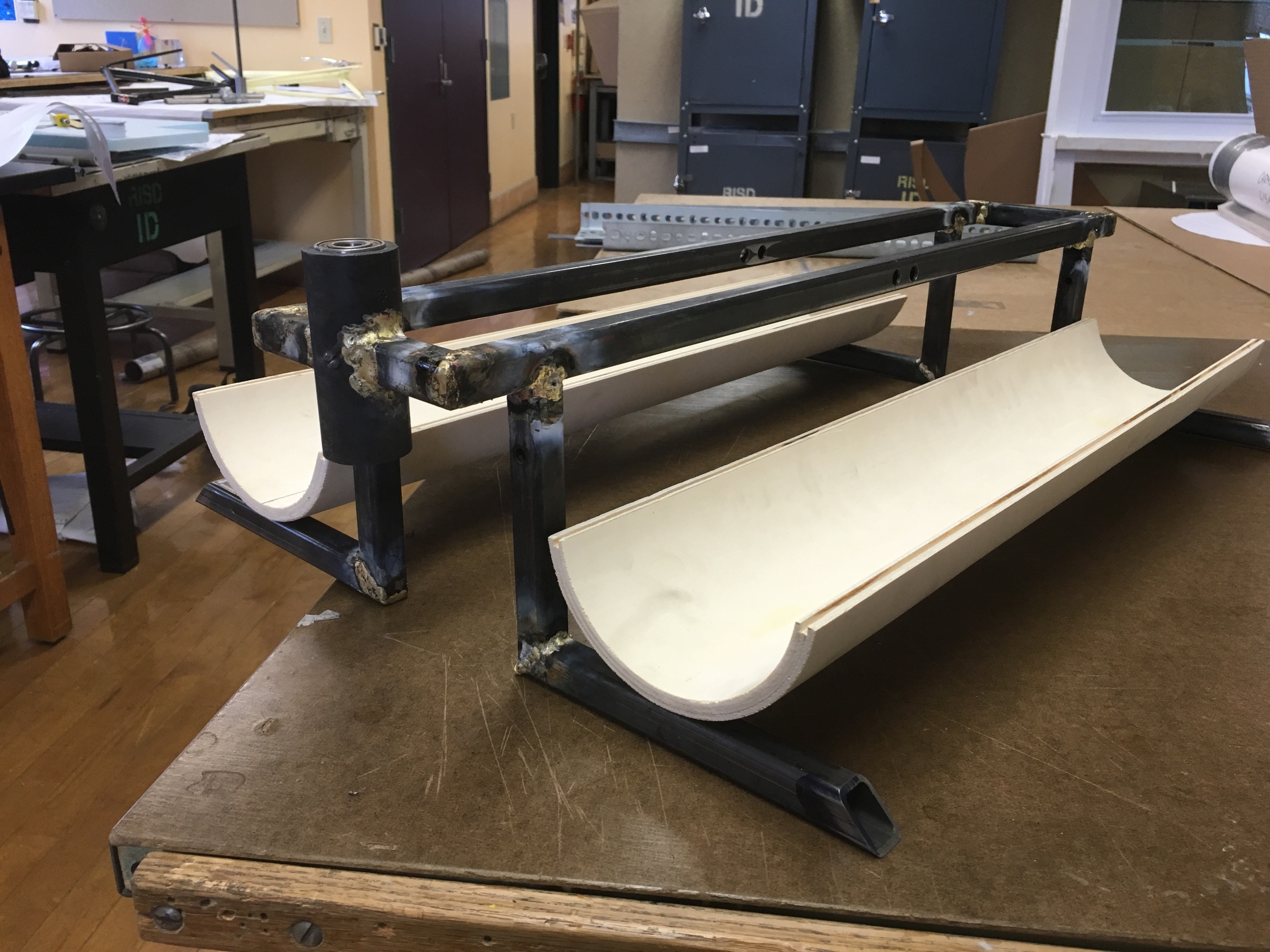 Tent Assembly
By having all the tent components attached to the Sidekick, the only assembly required is pulling out the bedframe, laying down the folding cushion, and unrolling the tent. The elevated bedframe ensures comfortable sleep every night, and having no loose tent components decreases the risk of losing or breaking parts.